An interesting line-up of speakers at the Graduate House "Dinner Seminar" series has dug deep into considerations about the future society into which our postgraduates will be emerging.
In Week 1 Jordan Baker, Chief Reporter at the SMH, spoke about the future of news and the future of education. Jordan was previously the senior education reporter and has often written about St Paul's and the other colleges. Jordan focussed on the future of educational choice, government funding, and the need for more excellent teachers.
In Week 2 Frances Foster-Thorpe, the founding director of NSW's strategic foresight team – Shaping Futures and Data Insights, spoke about shaping the vision for the future within NSW Government. Her lifelong interest is in public policy and how the public service can be evidence-informed, effective and accountable. As a strategic policy professional, Frances has worked on complex, national reforms ranging from the NDIS, education, water policy and data for the Commonwealth, NSW Government and (briefly) as a consultant. As a senior executive over the past five years, Frances has become focused about how the public service can transform itself into the capable and trust-worthy institution needed to tackle the multiple challenges of our times. Her presentation raised many questions about ethics and public perception of politics and leadership and the important part university research can play in developing trust and respect for future governments.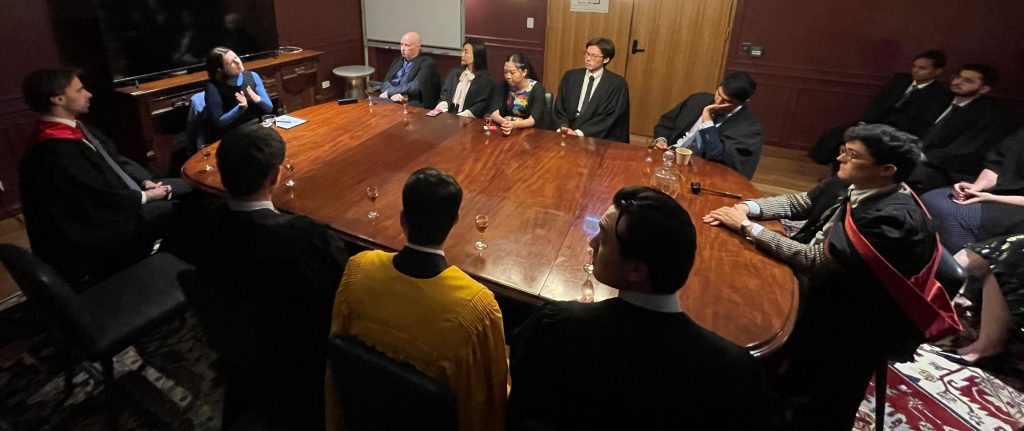 Alumnus Angus Dawson (at Paul's 1991-94) gave the Week 4 Seminar. He engaged those present with a global perspective on assumption versus fundamental belief in a world full of rapid change by asking the audience for their perspectives on WW2, the Cold War and COVID-19. Angus is Senior Partner at McKinsey & Company and is the former Managing Partner for McKinsey in Australia and New Zealand. He is one of the thought leaders at McKinsey and used world-wide resources from statistics to primary sources to well-researched scholarly articles that define the world in which we live and what leadership is needed. He shared his insights on where the world is going and what our future standard of living will look like.
These seminars are very popular, drawing together post graduates, undergraduates, and staff. The discussion and debate kicked off at the seminars continues at formal dinner in the Refectory and after dinner back in the Chalmers Common Room.