Trippas White Group (TWG) provide all catering and housekeeping services at St Paul's College. They manage over 35 restaurants, bars, cafes, and event spaces located in some of Australia's most iconic locations, including the Sydney Opera House. Visiting alumni often mention how good the food is and that is a reflection of the care and quality of the TWG staff who have been supporting the College since the contract was won 2 years ago. Many of the staff of the previous contractors were retained by TWG so there are many familiar faces in the permanent staff team. TWG provides meal and beverage service in the Dining Hall and Refectory as well as management, food and beverages in the Salisbury Café and Bar.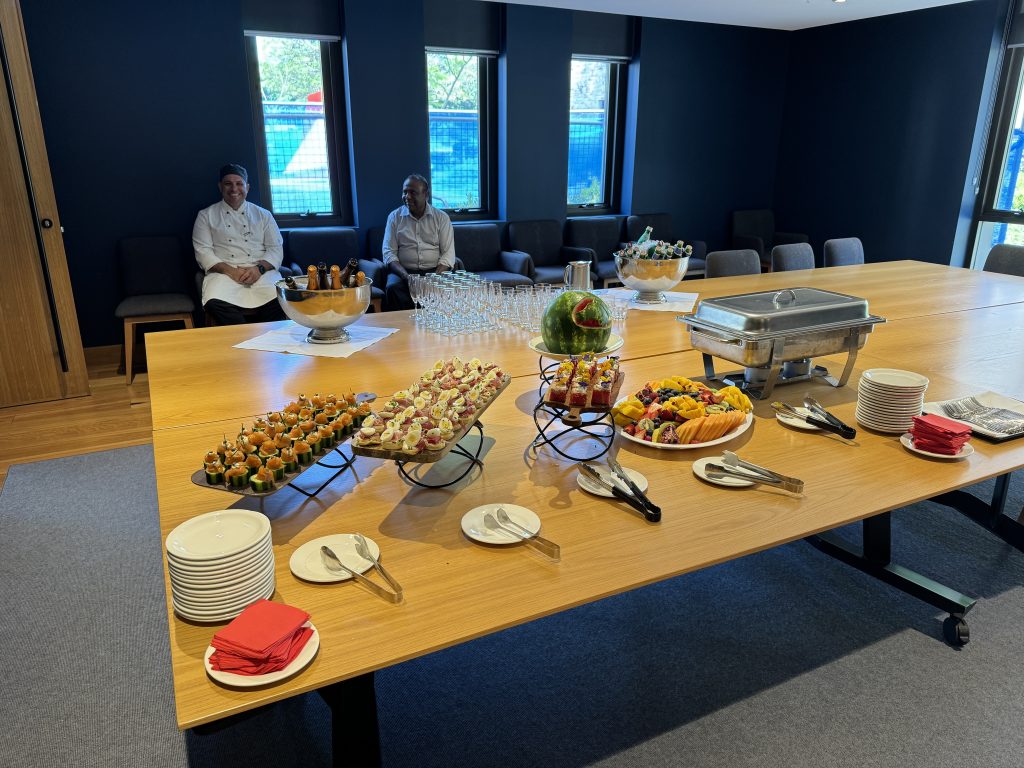 Our TWG Site Manager Cameron Blake and our Head Chef Robert Sgroi represented TWG Hospitality Services at St Paul's College at the recent 2023 Awards for Excellence of Restaurant & Catering Australia. The TWG Paul's team were entered in the Site/Industrial Caterer division and were the winners out of the five finalists. TWG goes on to the National awards.
Restaurant & Catering Australia is the peak industry body representing over 57,000 restaurants, cafes and catering businesses across Australia. St Paul's is proud of its association with TWG and the support we give to the hospitality sector which is vitally important to the national economy, generating over $40.4 billion in retail turnover each year as well as employing 350,000 people.
From everyone who enjoys the food and beverage services at Paul's: Congratulations TWG Hospitality Services at St Paul's College for your award.