from the Dean of Undergraduates Harry Croker
The Rawson Cup and Rosebowl tournaments have produced varying levels of success this semester, and have been thoroughly enjoyed by those participating and supporting, alike. As it stands, The College is 2nd in Rawson and 6th in Rosebowl.
The Rosebowl hockey team displayed a valiant effort during the tournament. The experienced players displayed their prowess, and those who were playing for the first time showed promise. Fresher, Bella Taylor, embodied the Pauline spirit, fearlessly defending the goals.
Scores: St Andrew's 5 b St Paul's 0, St John's 3 b St Paul's 0, Wesley 5 b St Paul's 0, Women's 6 b Paul's 0, Sancta 11 b Paul's 0.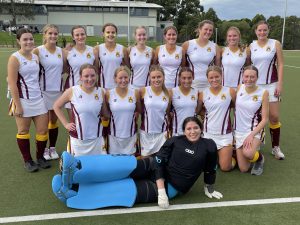 The Rawson XV proved strong, once again, defeating Wesley 49-7 and St John's 47-0 before losing to St Andrew's 32-20 in a see-sawing affair at No. 2 Oval (now SUFG) on Wednesday 24th May.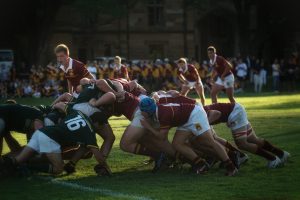 In other 15-man code news, St Paul's fielded a team in the Intercollegiate Women's Rugby 7s tournament on Sunday 14th May. Despite being Mother's Day, there was a large turnout at St John's Oval, where the tournament was held. The women in gold and gules played well and advanced to the quarter final where they were beaten by the hosts.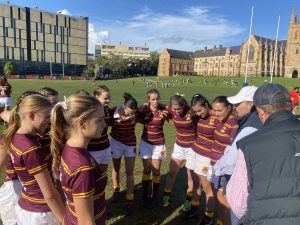 The Rawson VIII held on in an extremely tight race at SIRC on Tuesday 23rd May to beat St Andrew's by 0.34 seconds, and claim a fourth straight victory. As always, work ethic was paramount in the lead up to this race, with Henry Blackwell taking the reins from rowing stalwarts, Oscar Carr-Middleton and Nick Trotter, for 2023. This impressive attitude towards training and preparation was embraced by the Rosebowl VIII al well, who demonstrated lots of potential in their race. They finished in fifth place, and the mixed VIII finished third.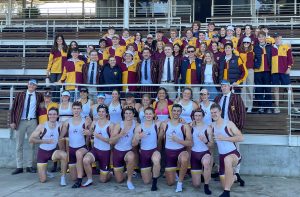 In other sporting news, the College Aussie Rules and rugby league teams will have their first hit out for 2023 this Sunday at 9am on the College Oval, and 2:30pm on St Andrew's Oval, respectively.
That's all she wrote for this semester. We're looking forward to watching the sportsmen and women represent the College again in the next.