A rather exclusive group gathered in the JCR for a 30 year reunion dinner on Saturday 15 July. The Freshers of 1993 are actually a large group – Matt Gerber, one of the organisers, took us through the whole 1993 list and discussed who was where and who was doing what. It was pointed out that, surprisingly and happily, all of them are still in 'good shape'. In classic Pauline tradition the room was loud with stories of the 90's and Matt read a fitting message from the Warden of their time, Revd Dr Ivan Head, who has been undergoing hospital treatment and was unable to join them. Ivan wished them good fortune with their lives, families and future.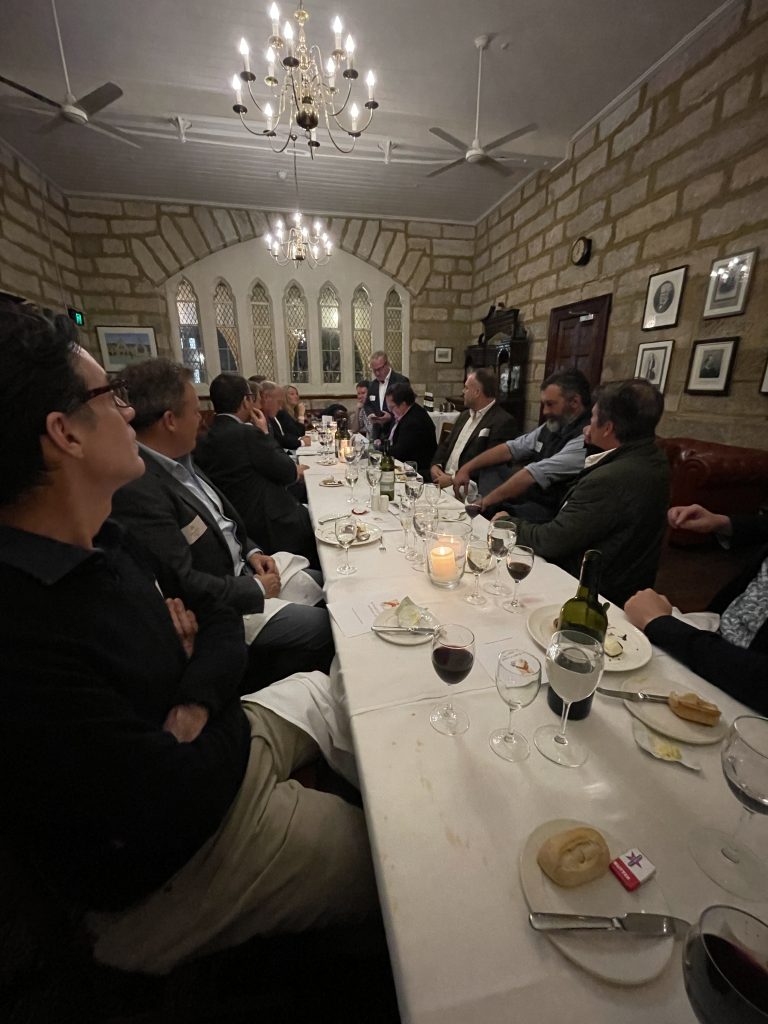 Great interest was shown in the future of the College and half the group visited the McMillan Building to have a quick look at Graduate House.  Many of our three-decades-out Paulines now have sons and daughters about to emerge from secondary school and there was some hope that a Sydney Uni degree might be selected and residency at Paul's might be possible. Many of the cohort were committed with school holiday family activities or are living overseas and sent their apologies.
A key discussion, particularly afterwards in the Salisbury Bar, was how glad they were to have been at Paul's and not anywhere else. Their time at college – "some of the best years of my life" – forged amazing friendships, founded their working lives and led to many-a-romance from across the fence at Womens and further a-field at Sancta. They were impressed with the new-look Salisbury which we remind everyone is operating as a cafe from 7.30 am weekdays and the bar opens at 7.30pm Monday to Thursday and can be accessed from the back drive between Physics and Wesley.