A group of Freshers of 1963 and a number of their spouses gathered on 15 July at Paul's for their 60 year reunion. This was more than a reminiscence of the past, it was a celebration of the current and future College.
The tour of the buildings and grounds for them was firstly a 'trip down memory lane' seeing the Arnott Wing which was brand new and shiny in 1963! They told us that as Freshers they were not allocated rooms in the new building and had to share rooms in Blacket and Radford – how times have changed! They were impressed to see the refurbishments and new facilities for co-res students and remembered the Arnott Tutorial Room as the "TV Room" with one 15-inch black and white TV for the whole College.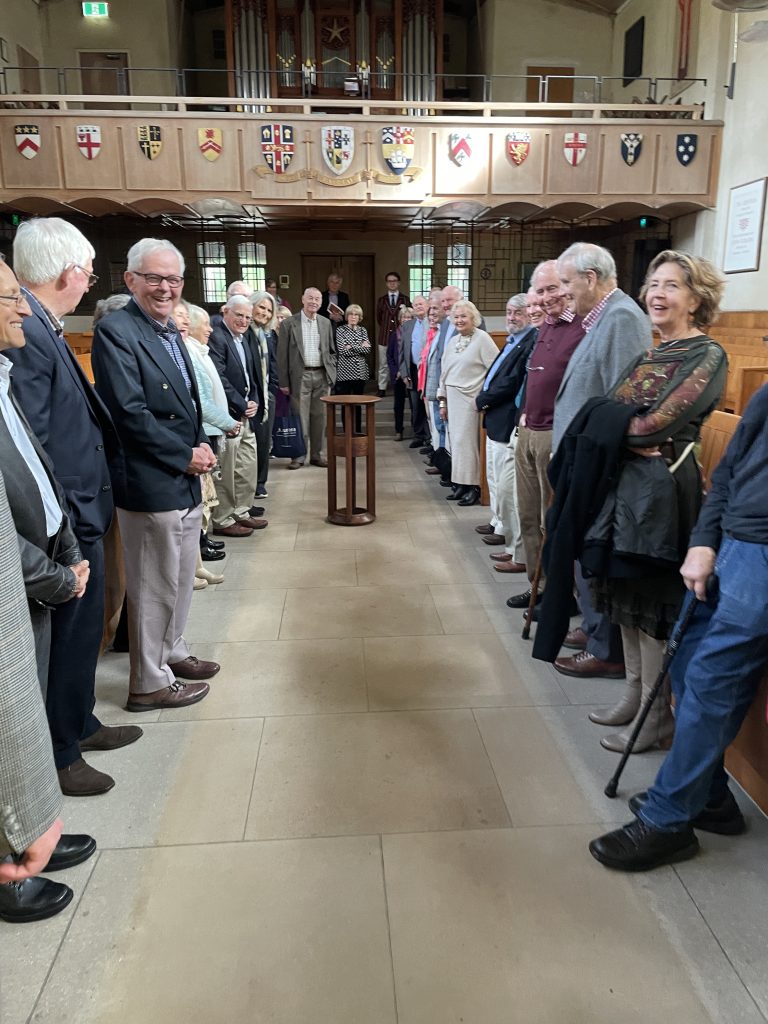 The Chapel was a highlight for them too. It was also a new facility along with Chapel Court rooms. Many had not heard the Flentrop pipe organ, which was installed in 1972 thanks to the generosity of the Albert Family, and Richard Morgan gave an impromptu performance for them. The 21st Century buildings impressed the gathering where they saw the Chalmers Common Room, the Refectory and then stayed on the Roof Top Terrace and Lee Common Room for drinks.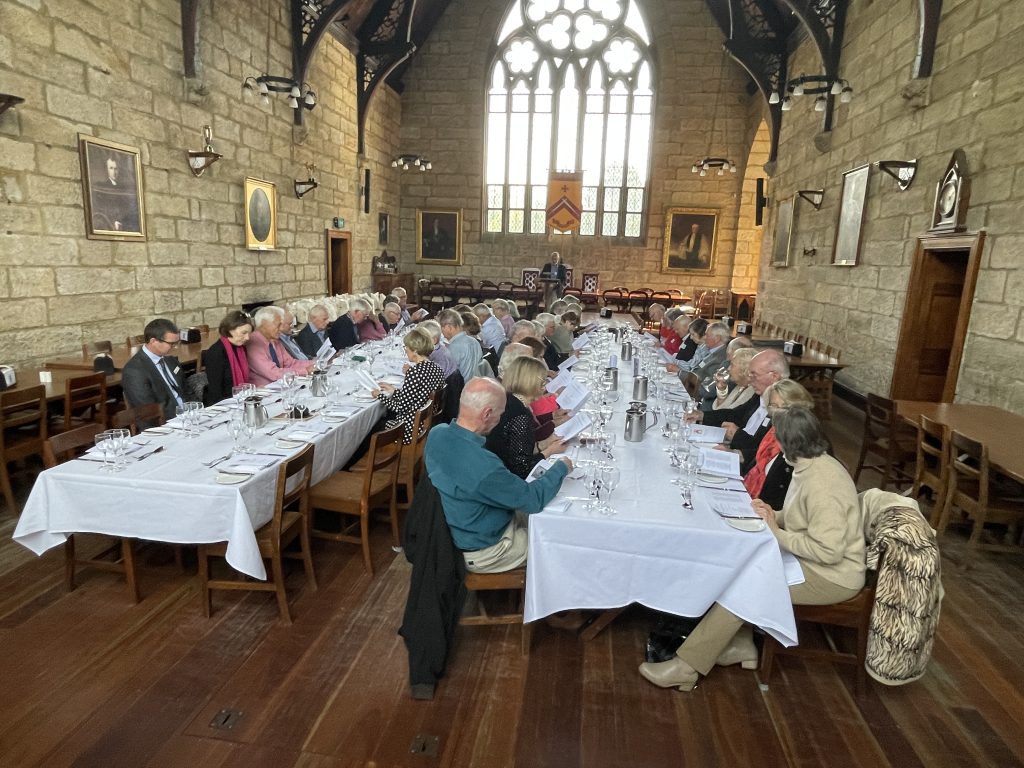 Lunch in the Dining Hall began with Grace by the Warden and a speech by Prof Nick Cowdery AO KC, one of the organisers of the day. He reminisced about their time in College, with some great stories of past 'exploits' and the reunions the group has been having ever since – a regular gathering at a restaurant in Sydney's Chinatown and a few key reunions back at Paul's, the last one being 20 years ago. The genuine interest in the current students was enhanced by the support of Alex Back and Sharon Chau who were a great help conducting the tour and explaining their involvement in the life of the College. We had many questions about numbers of students and the layout of the new buildings, and "how can we support the Waddy Centre?"