As the nation celebrates the 50th anniversary of the opening of the Sydney Opera House by Queen Elizabeth II in 1973, the performing arts in Australia are particularly in focus. Much is being said this year about the great impact the building has had on the arts in Australia and, of course, the image of the building making Sydney one of the most recognizable cities in the world. Fortunately all aspects of art, performance, drama, composition, writing, architecture, physics, chemistry, design, engineering and construction are all embodied in this one iconic structure—a great modern wonder of the world.
There is an enduring but little-known connection with our Chapel. John Coburn's Curtain of the Sun and Curtain of the Moon (1973) have recently been restored and Sun is returned to the stage of the Joan Sutherland Opera Theatre. At St Paul's our Chapel features significant modern art including the set of limited edition screen prints Seven Days of Creation by John Coburn (1969-70) which were printed by his wife Barbara Coburn.
The architecture for the Chapel was influenced by Henry Ashworth "who was working with Corbet Gore on the Sydney Opera House" (A Atkinson, Hearts and Minds, 2017, p. 308). Ultimately the design was the work of John Mansfield (in College 1924-28) and Peter Reed (in College 1928-32). The Warden at that time, Rev'd Peter Bennie, was also Opera House-connected and was one of the leading lights to come to the defence of Jørn Utzon.
Pictured: the works by John Coburn in the Chapel (top); below is "The 6th Day God created man". Next is "Curtain of the Sun" on show in the Opera House for its 50th Anniversary 'open house tours on 21 October 2023. Bottom is the College Chapel and the Opera House shells.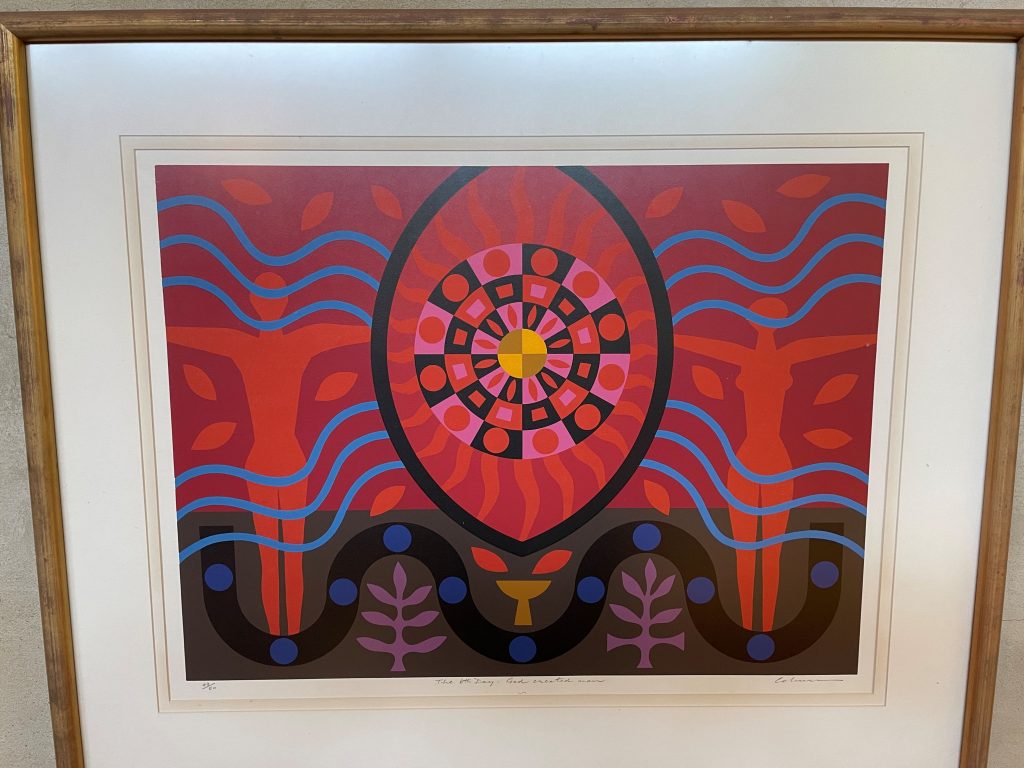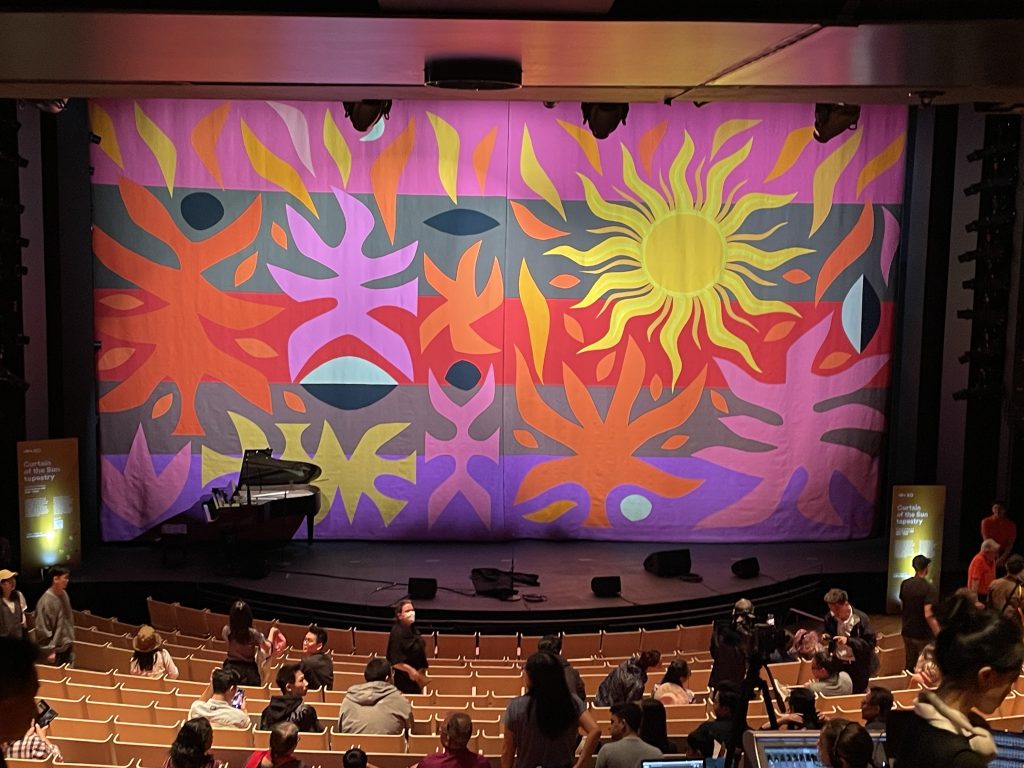 We are interested to learn of any more Pauline connections to SOH which may form the basis of another news post. Please contact Richard Morgan at the College.