11 September, 109 years ago: Having landed at New Britain, Pockley volunteered to join a small party entrusted with capturing an inland radio station. On the way they shot a German soldier in the hand and, believing that the man would otherwise die, Pockley amputated on the spot, doing his best to talk in his broken German as he worked. The party ran into serious resistance and an Australian seaman was shot in the stomach. Pockley had him carried to the rear, and he gave him his red-cross armband as protection, stuck in the man's hat, the insignia of being a prohibited target. Then he went forward again himself. Now unprotected by his red cross, he was almost immediately shot in the chest and carried in turn to the rear. Pockley and the seaman both died that afternoon. [Alan Atkinson, Hearts and Minds, 2017, p. 203]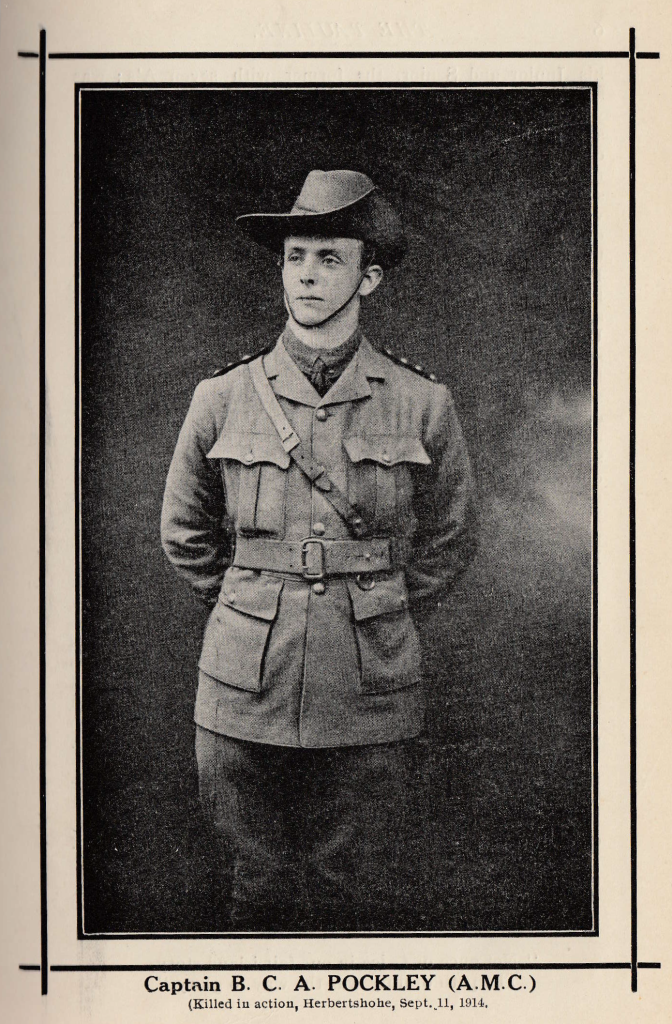 [PICTURE: from The Pauline, 1914]
The year after he finished his MB degree, when he was a resident doctor at Sydney Hospital, Dr Brian Pockley enlisted at Victorian Barracks on 18 August as a result of the anticipated large-scale war that was announced on 31 July 1914. Brian had been at Paul's from 1909 to 1910 and again in 1913 where he was involved in the dance committee, rowing and rugby. He became a Captain in the Australian Army Medical Corps and within weeks was on his way to German New Guinea with the initial contingent of the Australian Naval and Military Expeditionary Force.
In a sermon in the College Chapel to mark the death of Brian Pockley the Warden, Revd Dr Lewis Radford, said: "[his] life stands forth in a new glory of service and sacrifice which will be for many generation of freshmen and graduates a very beacon-light of college tradition" [L B Radford, In Memory of Brian Colden Anthill Pockley, M.B., Captain, Australian Army Medical Corps (Sydney, 1914), pp 1-7]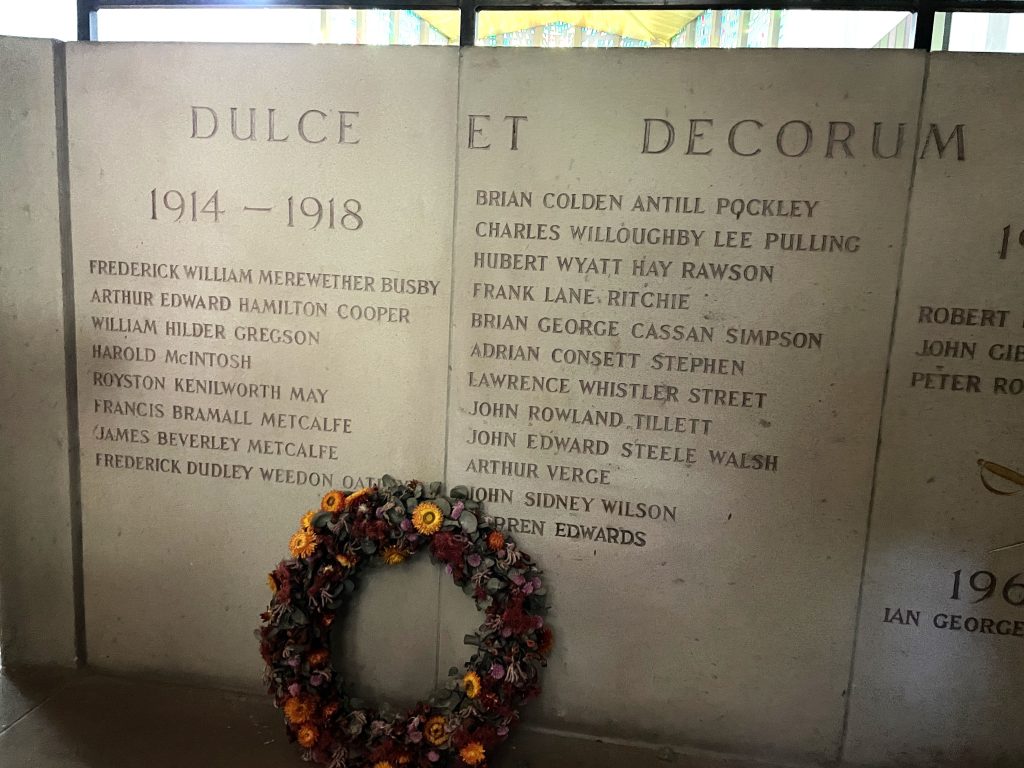 Brian Pockley is commemorated in the College's War Memorial Chapel his name alongside the other 19 Paulines who died in WW1 out of 170 men who enlisted.
For the recent SMH article on him CLICK HERE
For his Australian War Memorial virtual memorial CLICK HERE
For his obituary in The Pauline November 1914 CLICK HERE
[MAIN PICTURE ABOVE: Men of the University of Sydney onboard HMAS Berrima. Capt Pockley front row second from left]